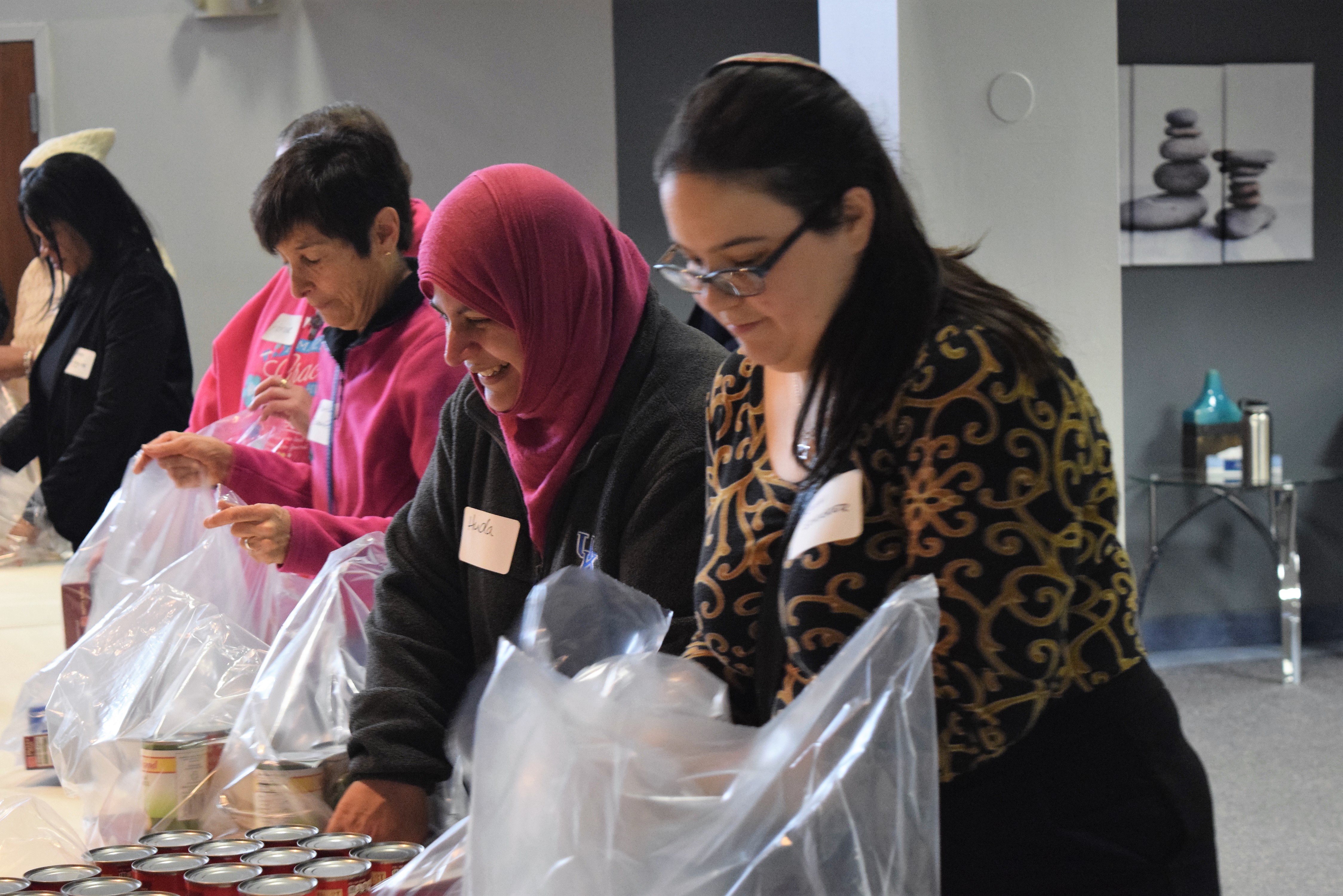 A new partnership with the faith-based community drew together a diverse and enthusiastic group of volunteers.
More than 50 people gathered at Stones Church on Nov. 29 to assemble 1,000 weekend food packs for food-insecure families throughout our region. The volunteer effort was part of Faithfully United, a pilot initiative launched this fall that aims to connect United Way with faith organizations to transform lives.
United Way BCKR reached out to houses of worship and diverse religious institutions, inviting them to take part in at least one of three activities: join the Nov. 29 food-packing event; make a financial gift or take up a special collection; or participate in an Impact Tour of United Way partner programs.
"Regardless of background, beliefs and faith traditions, we share a passion to help those in need," said James Liggins, United Way BCKR board member and co-chair of this year's annual campaign. "#FaithfullyUnited is one way we can tackle those needs together."
Liggins proposed the partnership earlier this year, and helped pack food alongside volunteers representing Stones Church, Temple B'nai Israel, First Baptist United Church, Kalamazoo Islamic Center, Church of Jesus Christ –The Latter-Day Saints, Kalamazoo College, New Genesis, New Direction Outreach Center, Alpha Kappa Alpha Sorority, Inc., and more.
The Food Bank of South Central Michigan was a key partner in putting on the event, and will be distributing the assembled food packs.
"This was above our expectations, and our hope is that this won't be the last, that this would be recreated again in this community and in Calhoun County as well, year after year," Liggins said.
Sandra Lewis, a member of Stones Church, showed up to volunteer after hearing about the event during an announcement at church.
"It was wonderful," she said. "People were very friendly, very giving, very caring."
Rabbi Simone Schicker, of Temple B'nai Israel, gave her support early on in the initiative, and offered an invocation at the start of the event.
"The issue of hunger is something that's not only important to myself but also the congregation as a whole," she said. "Even if we're of different faith groups, different faith identities, we're all responsible for one another, ultimately. We think it's a great opportunity not only to meet other people but to do good work in the community."
Get Involved!
If your congregation or faith organization would like more information about Faithfully United, call 269-250-9820 or email asiebers@uwbckr.org. We would be happy to meet in person or speak to your group about this initiative and United Way.
To make an individual contribution, donate online and type "Faithfully United" in the affiliation field, or mail to United Way, 709 S. Westnedge Ave., Kalamazoo, 49007.